First Time in Central Park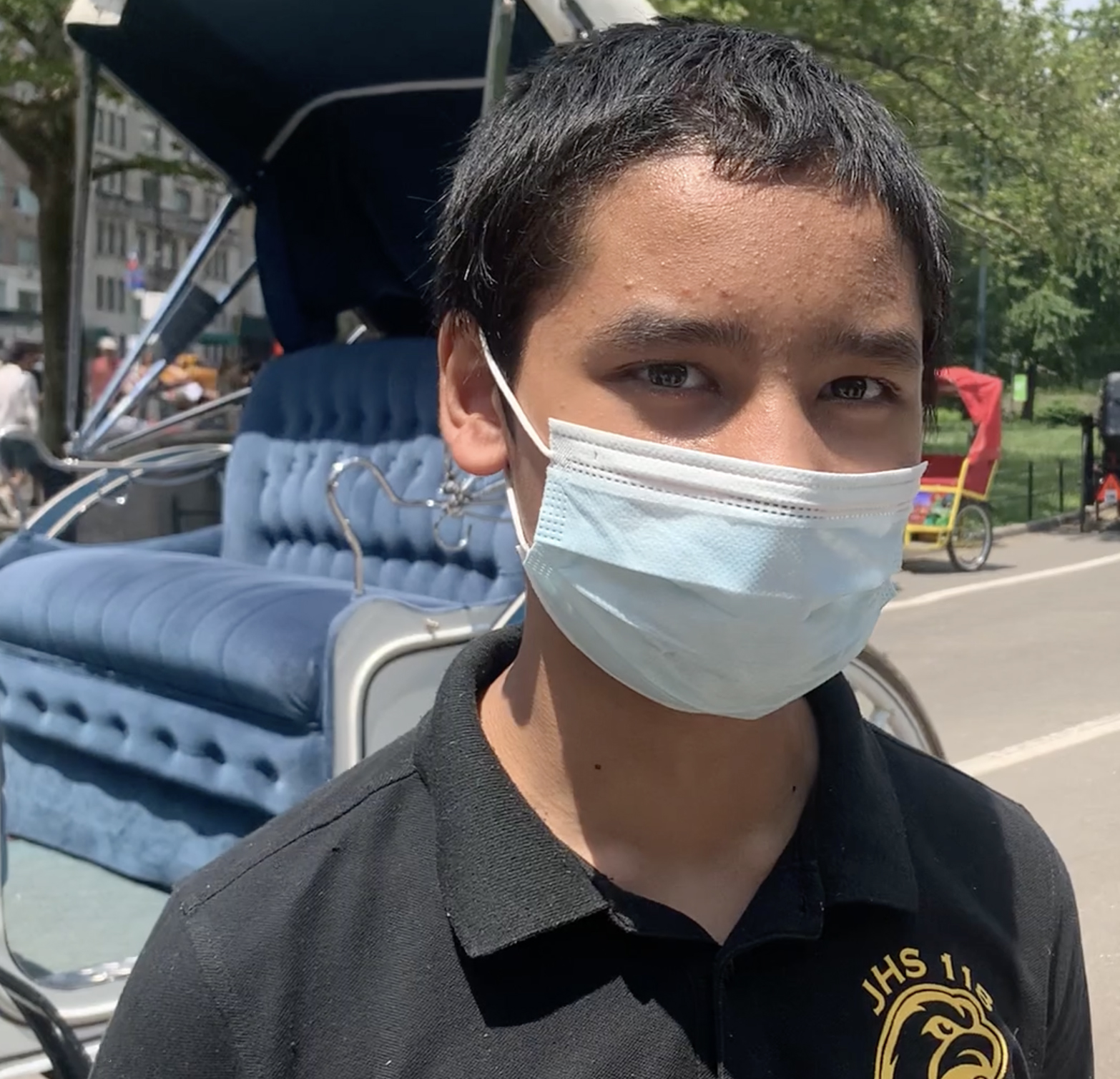 You could almost see the smile on Shahriar's face – even though the 12-year-old was wearing a mask.
It was a beautiful day in June. Shahriar, a middle school student from the Bronx, was in Central Park. And he was just treated to a historic horse-carriage ride in what is universally recognized as a landscape masterpiece.
"This was my first time in Central Park," Shahriar said. "This was my first-ever ride on a horse (carriage). I'm really happy about it. Even though it wasn't as fast as a car or a bus, it still felt great."
The class trip for Shahriar,and about 24 of his fellow students from William W. Niles Junior High School, was arranged by AWESOME, a non-profit established by Transport Workers Union Local 100. The Central Park carriage drivers are members of TWU Local 100.
William Niles Junior High is in the Belmont section of the Bronx, less than 6 miles from Central Park.
It's not uncommon, however, for kids growing up in NYC to have little or no familiarity with the iconic park, which opened to the public in 1858 and draws millions of visitors annually from around the world. Similarly,city kids often don't have the same opportunities as those growing up wealthier suburbs when it comes to interacting with horses and learning about them.
"We had an awesome trip," said Darryl Earley, a William Niles Junior High School aide who helped chaperone the trip. "We learned a lot about horses. We learned a lot about the city, Central Park in itself, everything going on down here, and it was a beautiful experience. AWESOME gave us this opportunity, and we're very thankful."