Horses in NYC today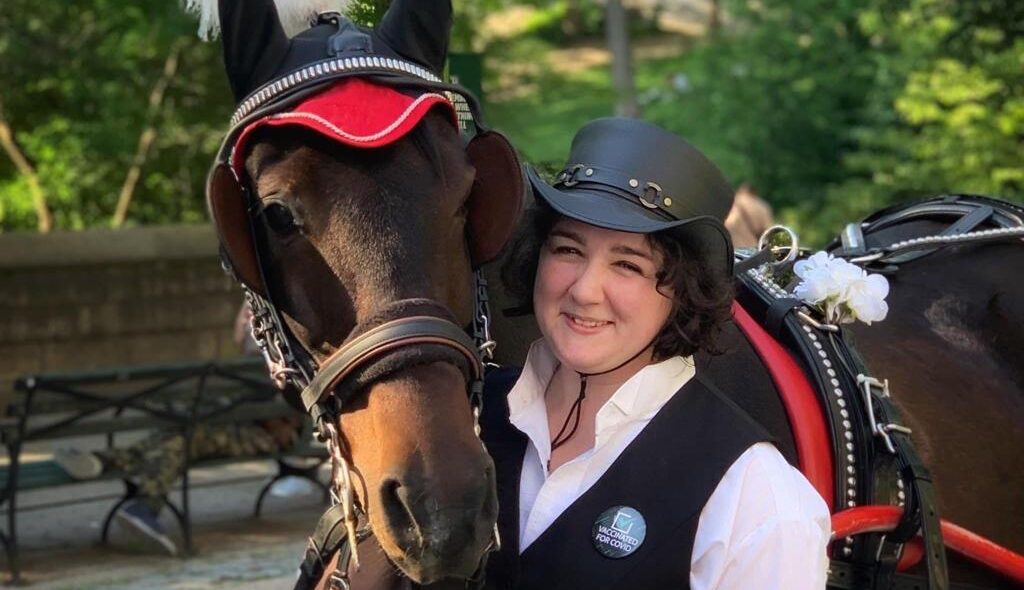 While horses once were ubiquitous in America's cities and towns, there is now a relatively small number of them in NYC today. In addition to the Central Park Carriage horses, horses are used by the New York City Police Department and NYC Parks Department for patrols and crowd control. There also are some privately operated stables like the Pelham Bay Equestrian Center in the Bronx offering trail rides and riding lessons.
The NYPD's Mounted Police Unit commands attention when they are on the street, towering as they do above pedestrians and cars. And that's partly the point. The officers have a good view of passersby and activities taking place in some of the busiest parts of the city like Times Square and Coney Island, particularly in the summertime when the beach, boardwalk and amusements draw millions to this southeastern edge of the city. The two mounted police officers in the photo above, sitting on Brooklyn and Chief, were keeping watch at the Queens County St. Patrick's Day Parade in the Rockaways on March 5th.
"Mounted Unit officers are normally assigned to patrol duties, but also play an important public relations role in police and community relations," according to the NYPD. "The Mounted Unit is an effective crime deterrent and often is used for crowd control at demonstrations, protests, concerts, sporting events, and parades throughout the city."
The NYC Parks Department's mounted Parks Enforcement Patrol and an Auxiliary Patrol comprised of volunteers on horseback. The Parks Enforcement Patrol enforces park rules and regulations while also serving as a visible presence to deter crime. The volunteer unit serves as an extra set of eyes and ears for law enforcement.
Comprising more than 2,700 acres, Pelham Bay Park in the Bronx is the city's biggest park. It features a 13-mile shoreline along the Long Island Sound, 782 acres of forests and miles of bridle paths for trail riding. The Pelham Bay Equestrian Center provides both trail rides, riding lessons and pony rides in the park.
Here are some of other horse stables and riding opportunities:
The Jamaica Bay Riding Academy, Jamaica, Queens; Gallop NYC, Forest Hills, Queens; NYC Riding Academy, Randalls Island; Riverdale Stables, Bronx.